Tesse's Table Meal Planner

Welcome to Tesse's Table! We believe that the first step to healthy eating is cooking real food in your own kitchen. We all live fast paced lives and know that it's not easy. So, we have made it simple. Everything that you need for a month of clean eating is here. We cordially invite you join us on our clean eating mission. Tessemae's weekly dinner guides are complete with recipes and even printable grocery lists to take with you to the store! You can leave all of the guess work up to us.
Our recipes include lots of lean proteins, nutrient dense greens, veggies, and healthy carbs, all in reasonable portion sizes. (You better believe that the secret ingredient in all of them is one of your favorite Tesse dressings!) If you have dietary restrictions or follow a specific food lifestyle (such as a Paleo diet), you'll find that many of our suggestions meet your needs, or can accommodate your eating style with a few simple modifications. If they don't, our blog is chock-full of healthy recipes, so a quick search will set you up. All recipes serve 4, but are easily halved to serve 2.
Sign up for Tesse's Table!
Subscribe and receive monthly recipes with 20% OFF featured products.
Sweet & Spicy BBQ Meatloaf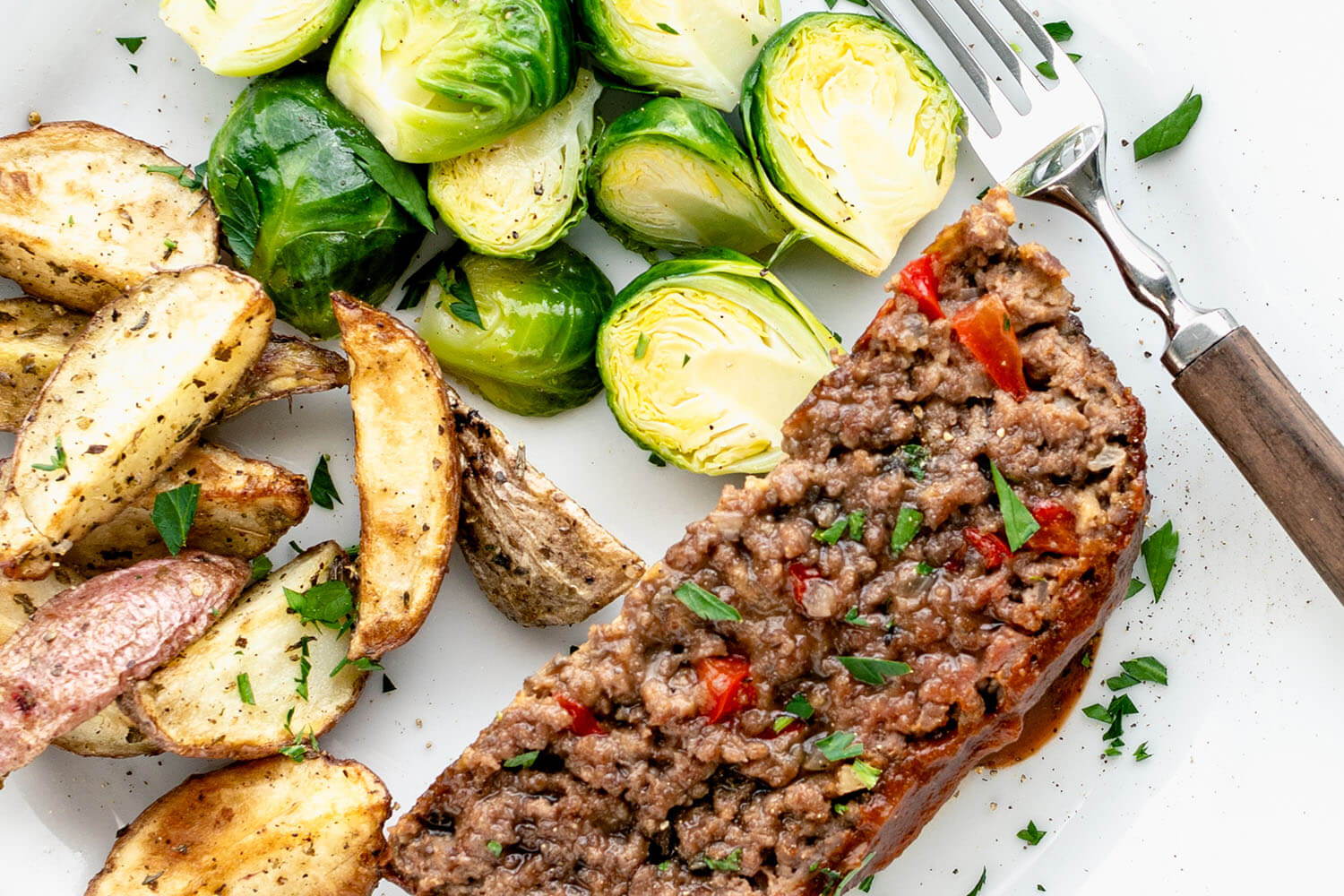 Our Diggy's Sweet & Spicy BBQ does double duty in this amazing meatloaf as flavor for the mixture and a tangy glaze! Get your comfort food on and make this tonight! Bonus, we made a loaf that serves 8, so it's perfect to serve for dinner then use the leftovers for weekday lunches. Yum!
Habanero White Cheddar Broccolini Soup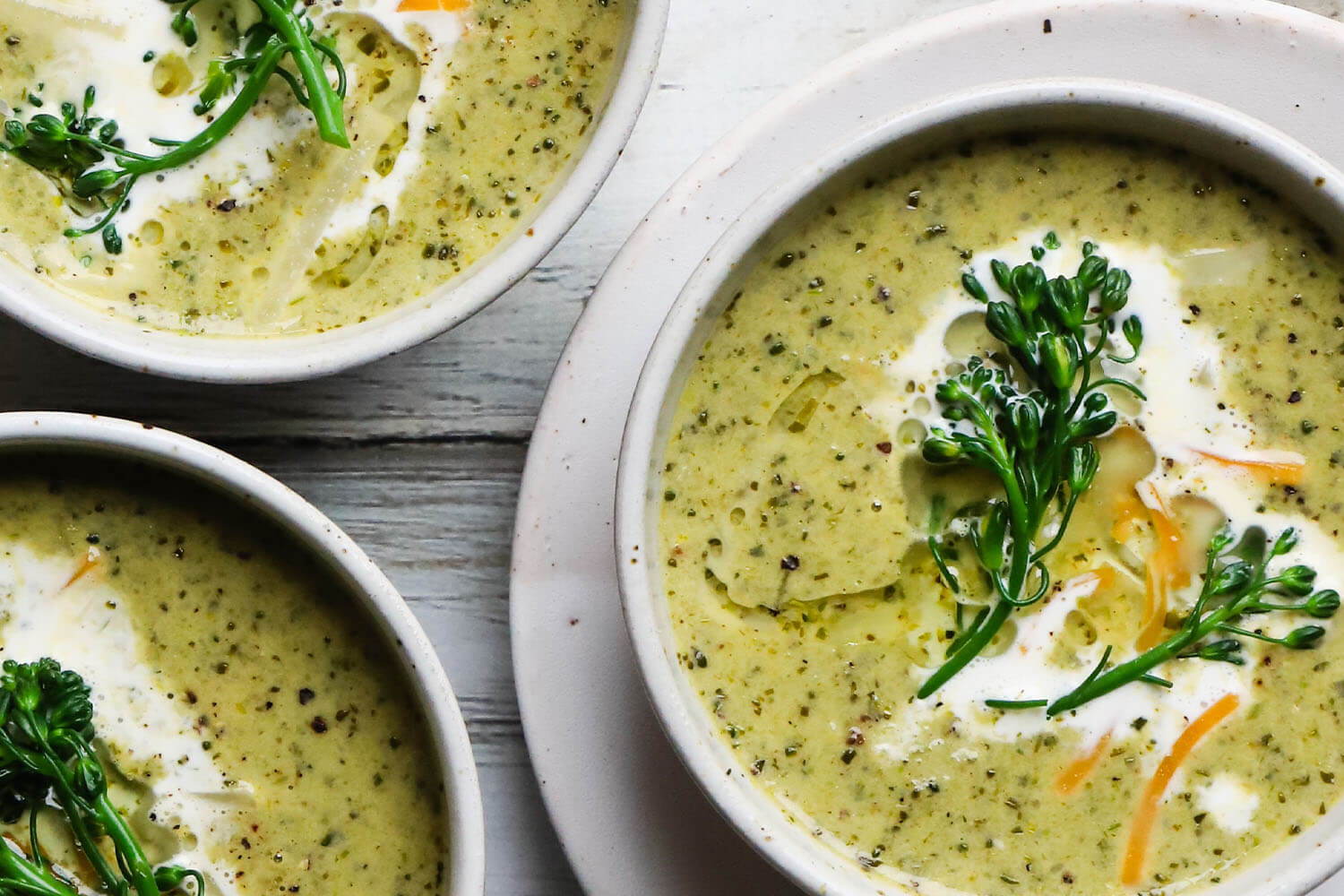 Soup season has officially returned and we're here for it! Take your classic Broccoli Cheddar Soup recipe to the next level with our favorite dressings, Habanero Ranch and Lemon Garlic. This cheesy, savory and spicy soup is perfect for a cozy night in!
Creamy Thai Pumpkin & Sweet Potato Soup
This smooth and creamy soup has all the flavors of fall, plus coconut milk, fish sauce and lime juice for a delicious twist!
Italian Roasted Chicken & Potatoes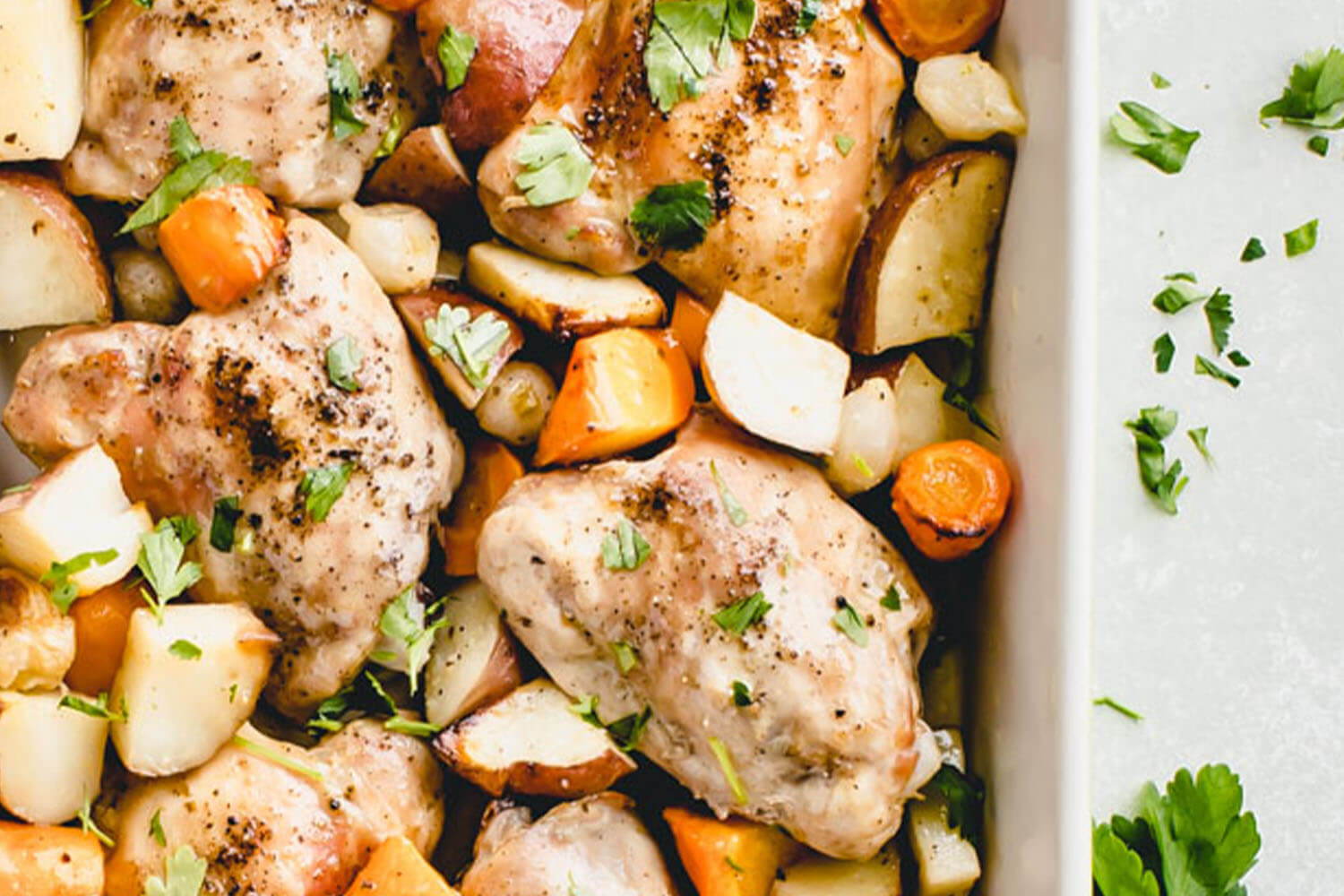 This comfort food meal is a perfectly cozy for Sunday supper. We roasted Bone-in chicken thighs with potatoes, carrots and pearl onions. Our Tessemae's Pantry Classic Italian brings it all together with amazing flavor!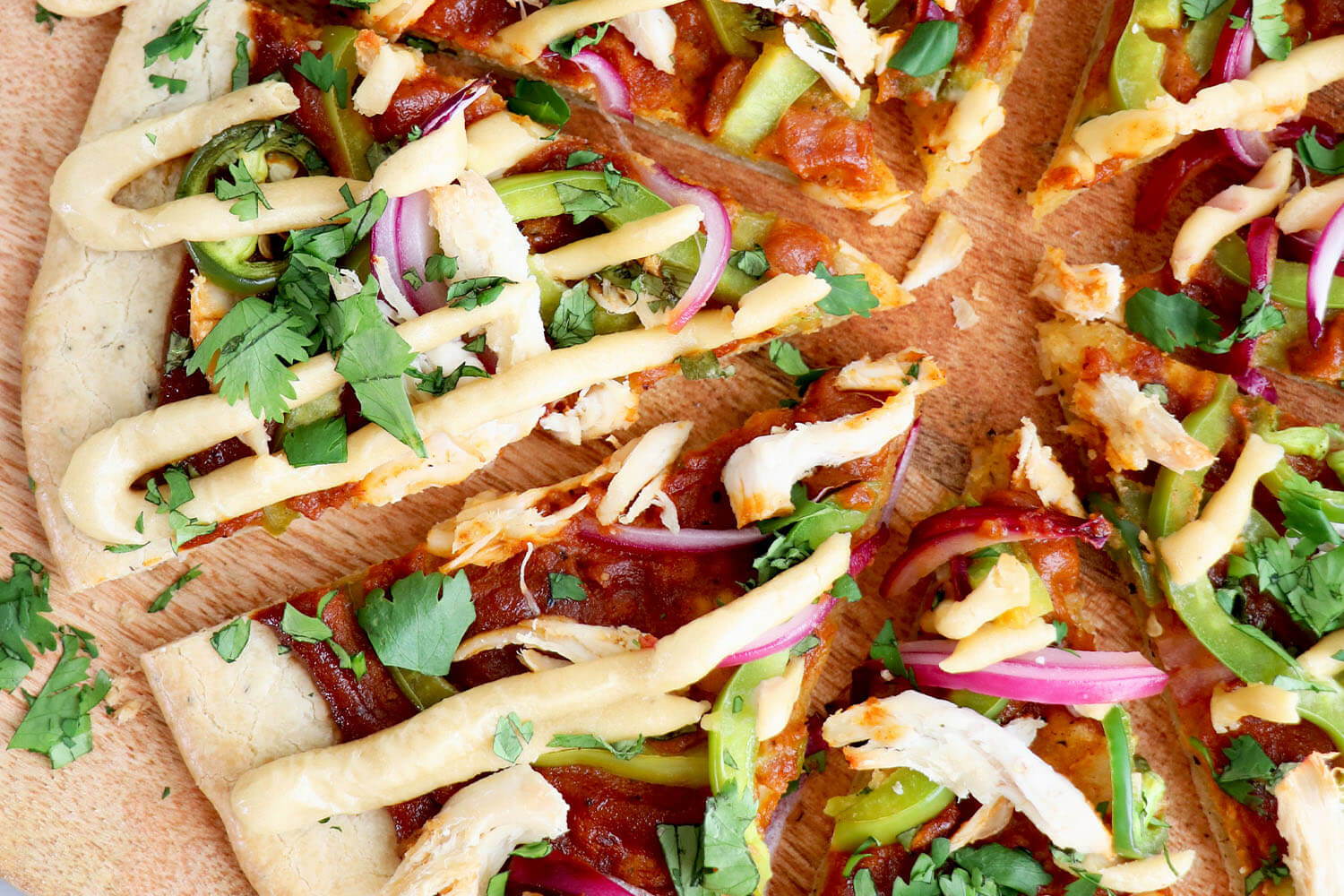 This pizza is total comfort food while also being gluten-free, dairy-free and made with simple, wholesome ingredients!
Sign up for Tesse's Table!
Subscribe and receive monthly recipes with 20% OFF featured products.
---
Produce:
Onions - white (3)

Flat leaf Italian parsley
Dairy:
Heavy cream or coconut milk (2)

White cheddar cheese
Pantry:
Chicken or vegetable stock (4 cups)
Meat/Protein:
Bone-in chicken thighs (8)
Tessemae's:
---
September 2021:
"Whole30 Recipes"
August 2021 Recipes:
"Easy Weeknight Dinners"
July 2021 Recipes:
"Beat the Heat"
June 2021 Recipes:
Grilling