DRESS YOUR BEST
Our newest line of clean-label, shelf-stable dressings and marinades make flavor pop with every drop.
Find them in the salad dressing aisle! No need to refrigerate Tessemae's Pantry products before opening.
100% CLEAN LABEL • SUPERIOR FLAVOR • NO GUMS • NO FILLERS • NO ARTIFICIAL INGREDIENTS
All the herbs and spices
to make an Italian Nonna swoon.
$6.99
Sold Out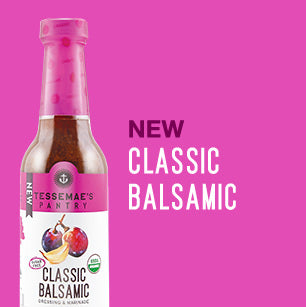 Tall, dark and fruity –
and ready to woo your taste buds.
$6.99
Sold Out
Where lemony tang
meets a bite of spice.
$6.99
Sold Out
The irresistibly tangy classic,
rocking a light, new vibe.
Currently Unavailable